They Don't Pay, We Won't Pay
'They Don't Pay? We Won't Pay!' is seen as a political satire based on its sardonic outlook on political hypocrisy. The play consists of two working-class women who resort to stealing from the supermarket due to drastically rising food prices. To hide the stolen groceries from her socialist and by-the-book husband Jack, Anthea's creative lies cause a chain reaction of embarrassing, farcical situations.
so try this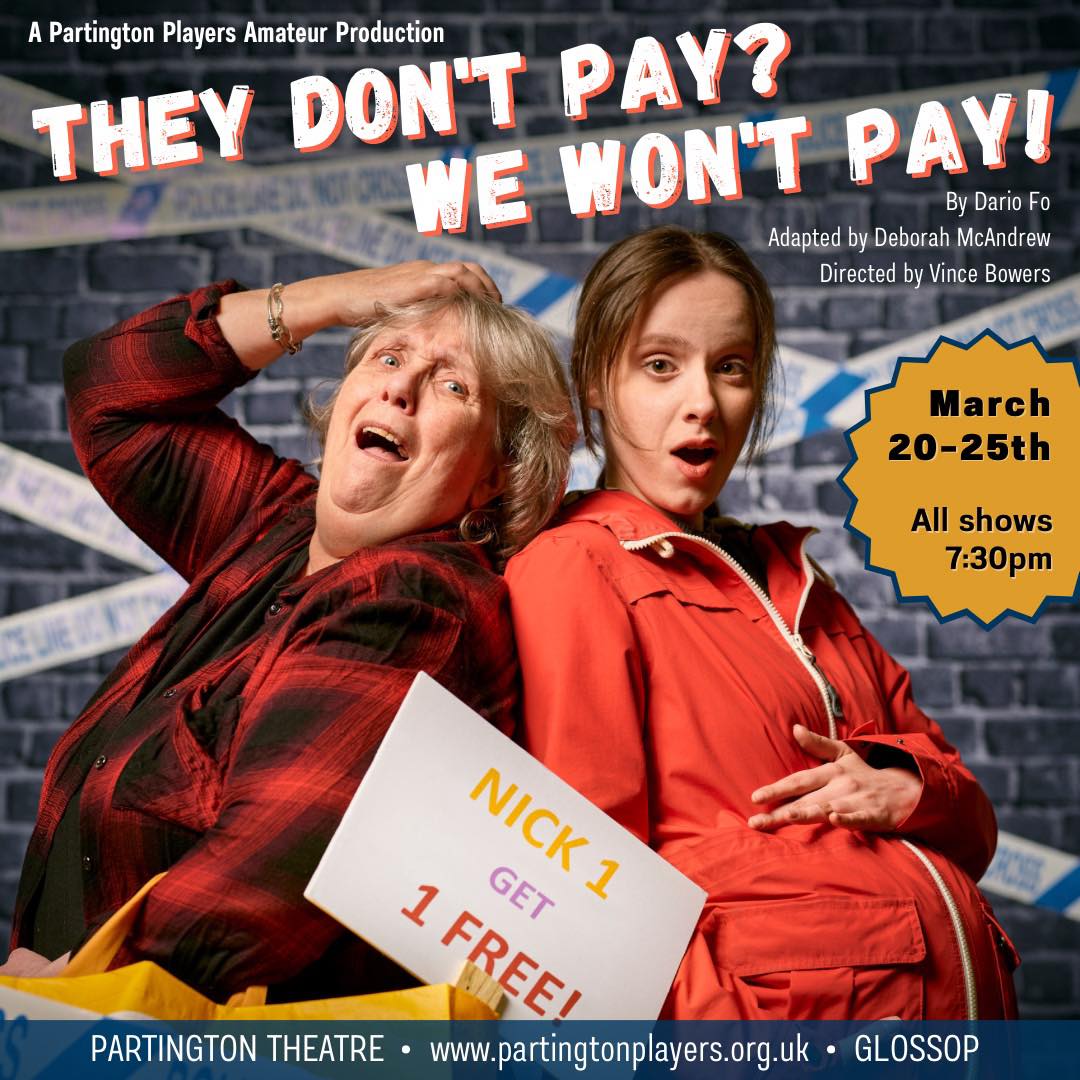 This could be the area for any Audience information and announcements such as cautions, concession costs and also running dates...
If there are any remaining tickets, these will be made available on the door.